Unified Threat Management Systems (UTM)
UTMs, which are typically purchased as cloud services or network appliances, provide firewall, intrusion detection, antimalware, spam and content filtering and VPN capabilities in one integrated package that can be installed and updated easily. UTMs for enterprise customers may also include more advanced features such as identity-based access control, load balancing, quality of service (QoS), intrusion prevention, SSL and SSH inspection and application awareness.
UTM appliances are sometimes referred to as next-generation firewalls.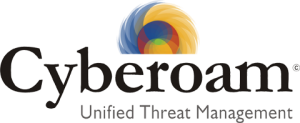 The principal advantage of a UTM product is its ability to reduce complexity. The point of a UTM product is to provide layered, integrated protection all within a single appliance, which requires less administrative effort and generally comes at a lower cost.
Bit-Bite primarily works with two UTM brands; Fortinet and Cyberoam. Our engineers are certified by these vendors and have the ability to delver on any size project assigned to them. To prove this, we have assisted quite a number for businesses within Botswana and we are happy to provide project references upon request. We have supplied and installed UTMs ranging from 5 user networks to networks with over 100 users and have provided consulting and security advisory services to notable companies and institutes such Botswana Ash, Mupane Gold Mine, Mophato Private School, Chobe Safari Lodge and Accpro Accountants.
Please contact our sales and support team for a free consult.
Enquire now!